The past two years have challenged manufacturers and suppliers in every industry. Labor shortages, mixed with COVID-19 constraints, have created an increasingly difficult environment. The newest wrench in the supply chain is the impact of the invasion of Ukraine.
The invasion of Ukraine by Russia may prove to have significant impacts on hose manufacturing; specifically with carbon black. Carbon black is produced through the reaction of oil or gas, and subsequently makes up 40-70% of the ingredients in black rubber components. Russia is a major exporter of the compound, exporting over 700,000 tons annually, while the United States imports over 200,000 tons annually. Any disruptions in the carbon black market could cause more headaches for rubber hose manufacturers and distributors.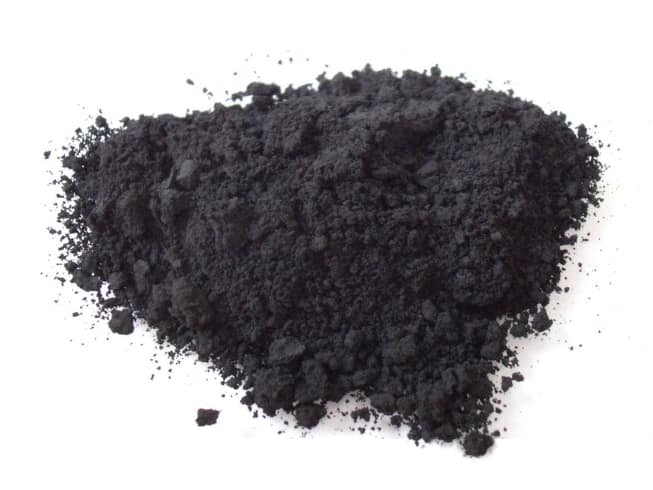 Thermoplastic hydraulic hoses are made with resin, instead of carbon black, making it a strong competitor to rubber hydraulic hoses in this volatile supply chain. Thermoplastic has a tight bend radius with high flexibility and is often 40-60% lighter than rubber. It is extremely long-lasting in a variety of environmental conditions which would typically cause a rubber hose to degrade. In fact, per SAE guidelines the shelf life of a thermoplastic hose is considered to be unlimited.
Now is the time to consider thermoplastic hydraulic hoses
Instances like the invasion in Ukraine can increase prices of raw goods, like carbon black or resin, due to the rising prices of oil and gas. Increasing energy costs will only create more constraints for hose manufacturers in terms of pricing. As a derivative of oil, resin will be affected by the disruptions in the supply chain due to the war in Ukraine. With oil increasing to $115 per barrel, there most likely will be additional and on-going price increases in hose products this year.
The supply chain is becoming so volatile that hydraulic hose manufacturers are forced to respond to rising raw material prices. No one is immune to the effects of shortages and pricing volatility; every industry is dealing with significant price increases on raw materials due to several uncontrollable factors. Freight and distribution costs have also been rising steadily since the start of the COVID-19 pandemic, and rising oil prices will continue to build on this increase. It is becoming increasingly difficult to ship containers of product from Asia, the price of which is nearly 12 times higher than two years ago. Some manufacturers are even working with a lead time of 70 weeks to source product and 100 plus days in transit.
The best thing for hose manufacturers in a supply chain like this is to continue to communicate with their customers and do the best they can to provide the best service. Many rubber hoses are made overseas, increasing delivery times for U.S. OEMs. ProPulse thermoplastic hose is 100% manufactured in Peosta, Iowa. Since our manufacturing process is vertically integrated, our lead times and costs are lower than overseas rubber hose suppliers. With a sustained on-time delivery rate of 99.99%, ProPulse has the manufacturing capacity and inventory to produce and supply thermoplastic hydraulic hoses to a wide variety of markets.
Now is the time to consider thermoplastic hydraulic hoses; request a free sample of ProPulse thermoplastic hydraulic hoses today! Or talk with a representative about your hose needs!
ProPulse is an Iowa based company that manufactures and assembles thermoplastic and wire braided rubber hydraulic hose assemblies. Founded in 1998, ProPulse specializes in supplying OEM production lines for world class companies that manufacture machinery and equipment in the construction, forestry, agriculture, cleaning, and transportation fields. As an ISO 9001:2015 certified company, we demonstrate quality daily. We recently expanded our manufacturing facility by 20,000 sq. ft. and invested in new extrusion equipment, which is the most advanced thermoplastic hose extrusion process in the U.S. Currently, we assemble over 2.5 million hose assemblies and extrude over 45 million feet of hose per year.
Recent Blog Posts by ProPulse:
ProPulse is proud to receive the Bronze Sustainability rating from EcoVadis for the second year in a row. What is EcoVadis? EcoVadis is the world's
Read More »
ProPulse is proud to announce the achievement of Key Supplier Status from John Deere. The award confirms ProPulse's strategic role in John Deere's long-term strategy.
Read More »
Twenty-five years ago, Schieffer Co. International opened in Peosta with just six employees in a 12,000-square-foot facility. In the two and a half decades since, the hose manufacturer has changed its name and expanded exponentially. Now known as ProPulse, a Schieffer Company, it employs 130, utilizes 130,000 square feet of space, and is celebrating its silver anniversary in March. "25 years is a long time," said Jeff Theis, President and CEO of ProPulse, "but I believe 'blink of an eye' is appropriate when describing our journey."
Read More »