ProPulse, A Schieffer Company has joined the statewide coalition to end human trafficking in Iowa. The Iowa Businesses Against Trafficking (IBAT) initiative is spearheaded by the Iowa Secretary of State's Office. The goal is to have Iowa's business community raise awareness and help prevent human trafficking.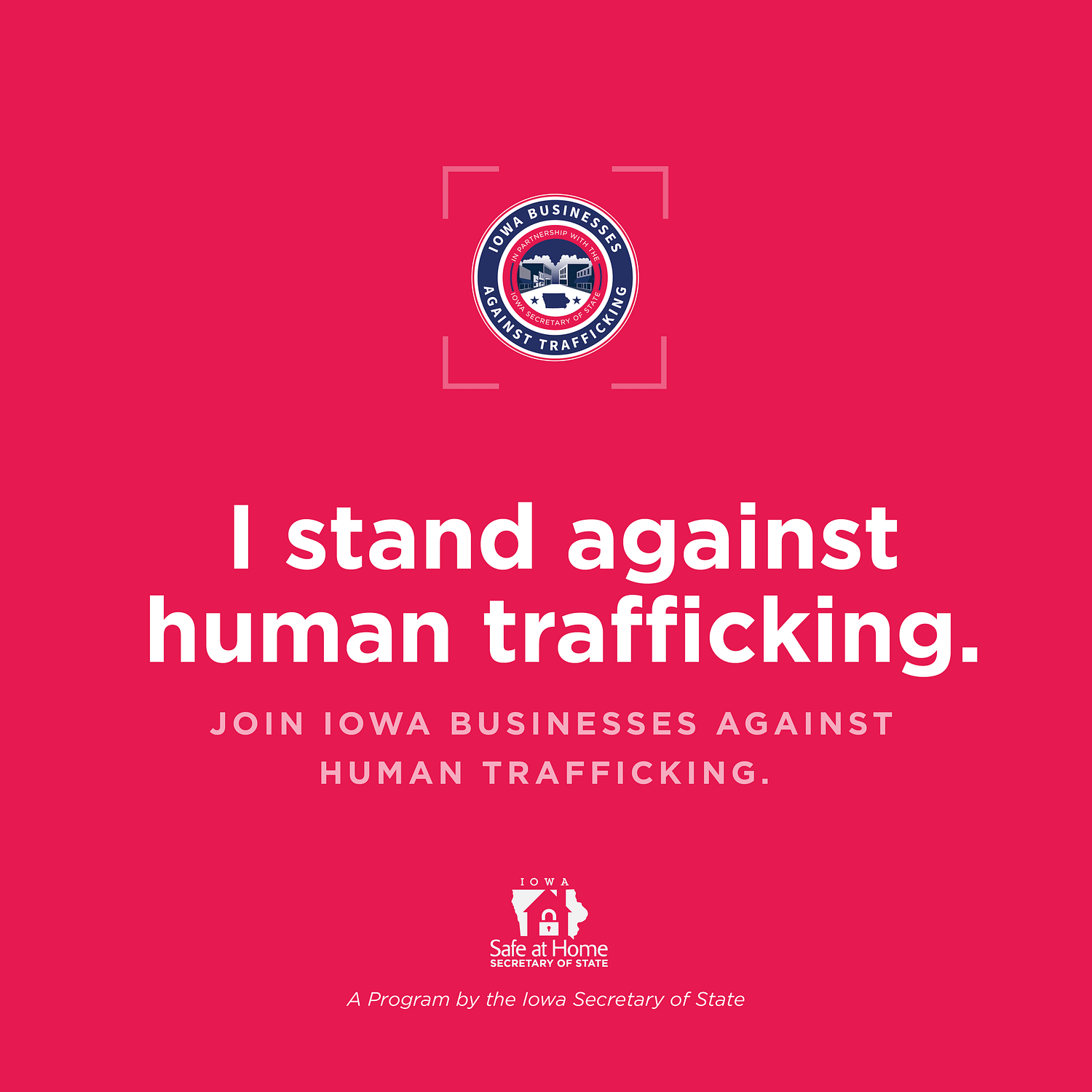 IBAT was launched by Iowa Secretary of State Paul Pate in January 2022. Membership in IBAT is open to any business or nonprofit organization that operates in the State of Iowa and shares a commitment to taking steps to promote awareness of human trafficking and the Iowa Safe at Home program. Safe at Home is an address confidentiality program for survivors of human trafficking and other violent crimes.
Businesses that join IBAT are asked to complete two tasks each year: "Learn Something," and "Do Something." Businesses will commit to "Learn Something" by educating employees, customers, and industry partners on the signs and impact of human trafficking in Iowa. Businesses can "Do Something" by empowering more people to take action to prevent human trafficking in Iowa.
"ProPulse, A Schieffer Company sees the value of assisting in the process of raising awareness to this global issue. We are joining the IBAT's cause to stop the growing issue and uphold our commitment to society," said Craig Schroeder, Human Resource Manager at ProPulse, A Schieffer Company.
As of January 2022, over 300 businesses have joined the coalition. According to the IBAT's website, "The U.S. Department of State estimates that between 14,500 to 17,500 people are trafficked into the United States each year. Human trafficking can affect anyone – male, female, adult or child. People can be trafficked within their state, country or internationally, and trafficking victims represent a variety of socioeconomic levels."
For more information about the Iowa Businesses Against Trafficking, visit their website. To learn how your company can get involved with this initiative, visit ibat.iowa.gov/apply.